Welcome to the Studio, where 
all the magic happens.
A typical day starts with choosing the right batch of clay, kneading the dough, rolling it out into a big chapatti, and cutting out the shapes. Painting the pieces is the best part of the process because it's incredibly relaxing, and the delicate paintbrushes transfer my love & dedication on the clay.
The star of the show is the ceramic kiln that turns this hard work into amazing beauties.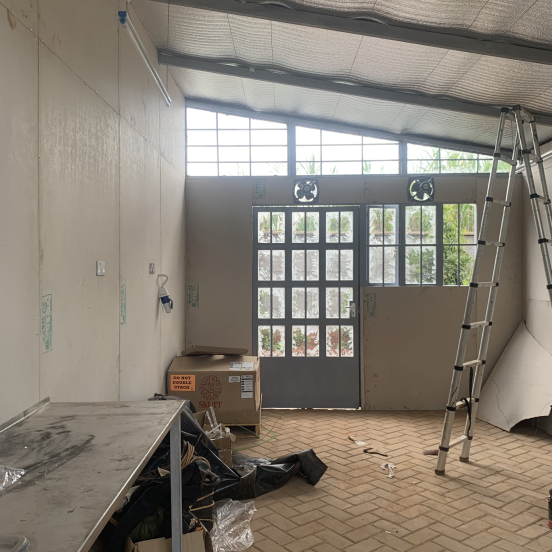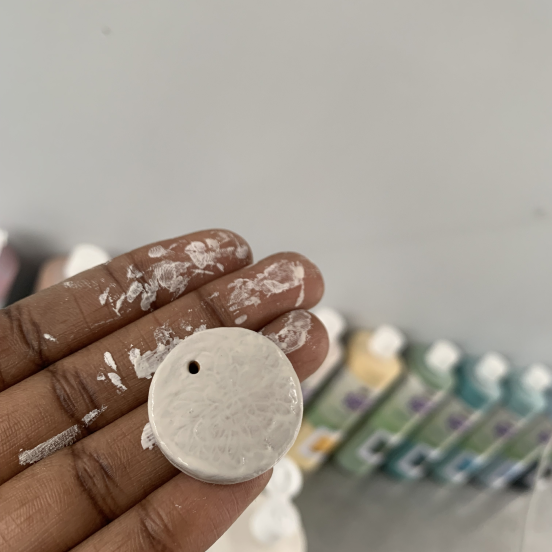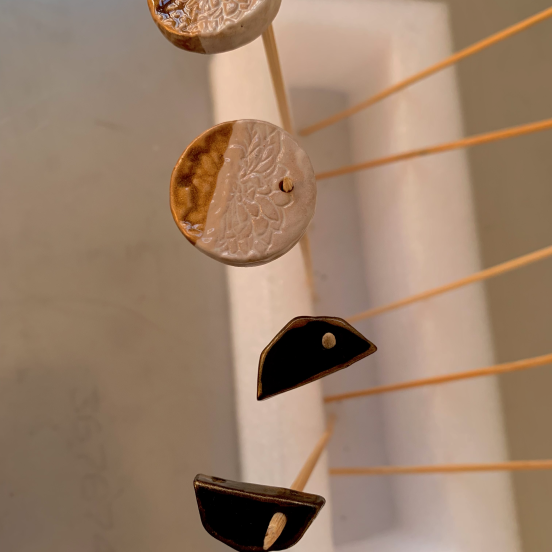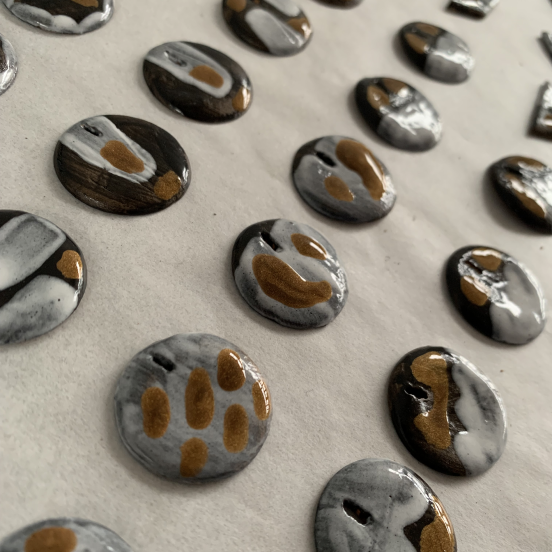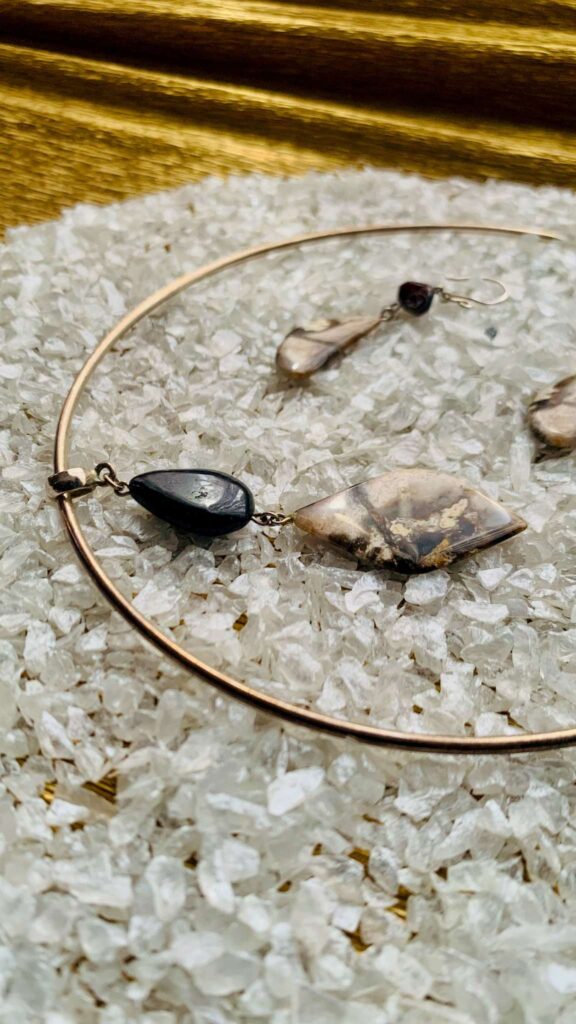 This whole thing started a decade ago with a custom jewelry gift.
In 2010, my mom brought a small jewelry box with her on her way back from Zimbabwe. The box was made from recycled paper with a hint of dried flower petals, tied together with a pink satin ribbon. I expected to see a set of gems inside sitting on a gold or silver frame, but upon opening it, there were three custom cut stones, two dangling from a pair of earrings, and one hanging on a necklace.
The stones didn't match each other, but they were beautiful because they were different and one of a kind.
Hello, I'm Stephanie Kabi.
I'm an artist by heart, and my talents lie in my hands. I create all the jewelry from a studio next to my home, nestled in the green farms of Kiambu, Kenya.
Darsamin means "Beautiful & valuable" in the Middle East. My obsession for custom jewelry started from a sentimental stone jewelry gift, and this has changed into the business that you see today.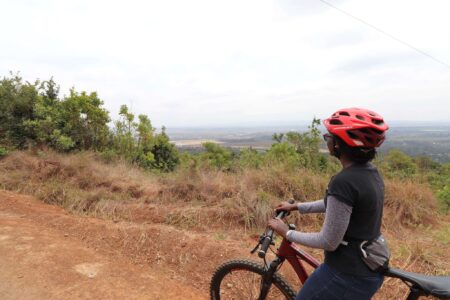 Mountain biking has been a great way to get in touch with nature, take creative breaks away from my usual…
Continue reading