This whole thing started a decade ago with a stone jewelry gift.
In 2010, my mom brought a small jewelry box with her on her way back from Zimbabwe. The box was made from recycled paper with a hint of dried flower petals, tied together with a pink satin ribbon. I expected to see a set of gems inside sitting on a gold or silver frame, but upon opening it, the treasure was completely different. Three custom cut stones, two dangling from a pair of earrings, and one hanging on a necklace.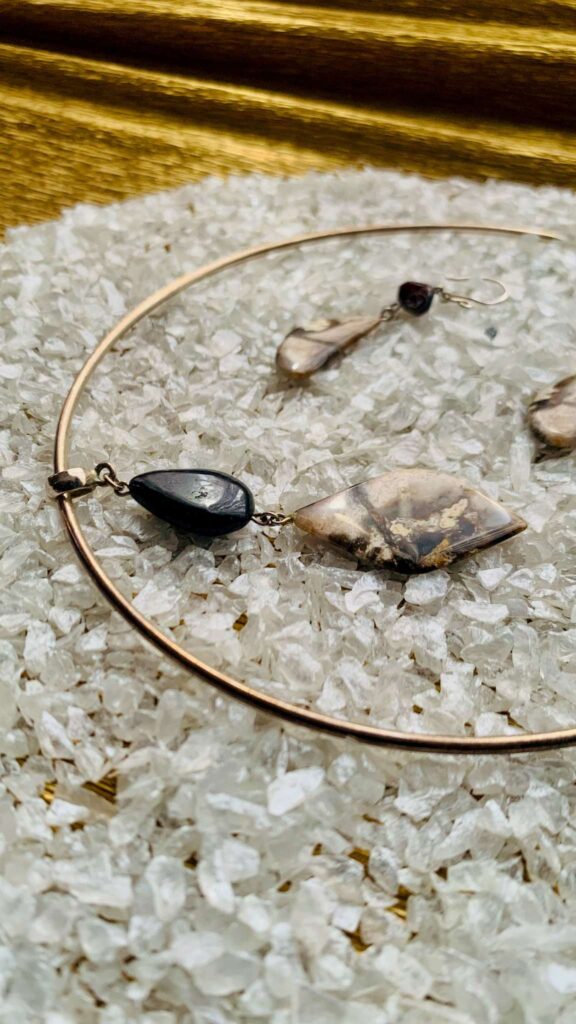 The unboxing experience made the gift much more dear.
It's eleven years later, and I've never worn them. They were too beautiful to wear, but I have them in the box they came in. Maybe I'll gift them to my daughter in the future.
Dedicated to creating handmade jewelry
This stone jewelry is an example of custom jewelry that is made by hand. For my pieces, I measure the materials, sculpt them based on selected Pinterest inspirations (or in custom designs — coming soon), and handle the finished piece carefully. The process helps me to feel for any imperfections and spot any mistakes with a careful eye before packing them for delivery.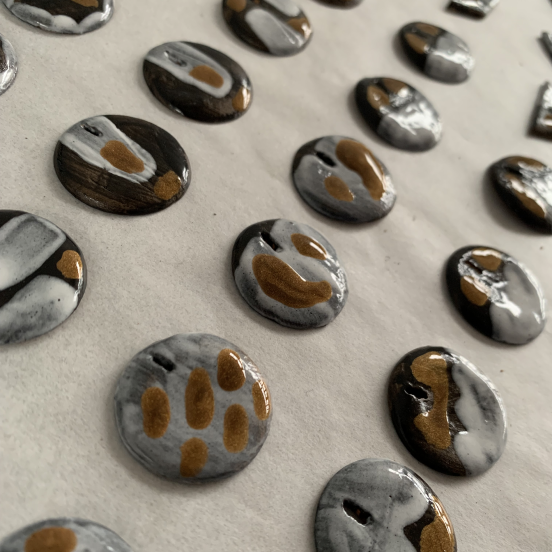 This is why any handmade jewelry you have in your collection will always feel warm to you — you can feel the love & care it received from its creator.