I remember the day we had to officially place an order for a ceramic kiln, which would be custom built then shipped months later from the US to Nairobi. Spreadsheets and planners had been laid out, and it was now time to get things started.
The hard part — getting a kiln supplier who would take our order
Step one was getting a kiln supplier who would ship from the US to Kenya. It  turns out, most kiln providers in the US aren't fond of building kilns for customers outside the US, so getting them convinced that this was a genuine order was the first hurdle.  It took weeks of correspondence with one of them to finally get the specs noted and the order taken.
Nobody told us that the hardest part of the process would be the long wait 🥲
After that, back and forth check-in emails with Skutt 👆🏾(the kiln builder) were the norm every couple of days a week. What was taking these guys so long, I'd wonder. I was excited to get this started since I wasn't keen on renting someone else's kiln to create the ceramic pieces. It would be too expensive, time-consuming, and making sure the quality of the results was uniform would be out of my control.
We finally picked it up!
One sunny Monday morning, I was checking my email and a surprise message from the freight company shipping the kiln landed in my inbox. The headline — "Your kiln is in Nairobi". I got a friend to accompany me that afternoon to the freight warehouse, and brought it to the Studio with a van and several guys to help us carry the kiln and supplies that came with it.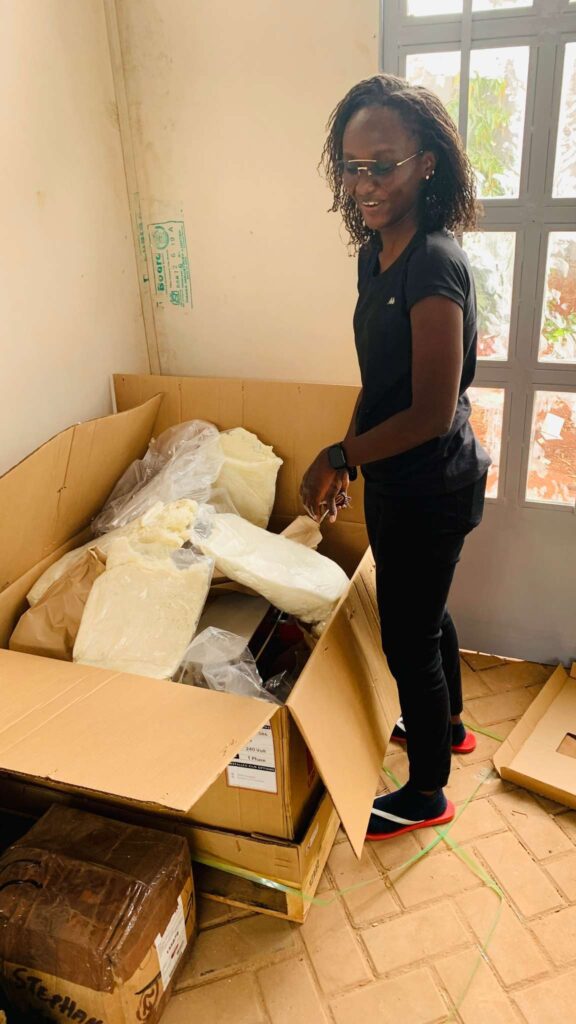 What's next?
I'll show you a couple of projects we've been working on since the kiln arrived!