The jewelry studio was built in the middle of a small, evergreen farm in Kiambu, Kenya. We love this space because it puts the creative process right in the middle of nature.
Next to a small corn section and a cluster of banana trees is a small home greenhouse where kale, tomatoes, coriander and more vegetables are homegrown. The greenhouse is an important part of keeping the farm owners' residence self-sufficient with organic, homegrown vegetables.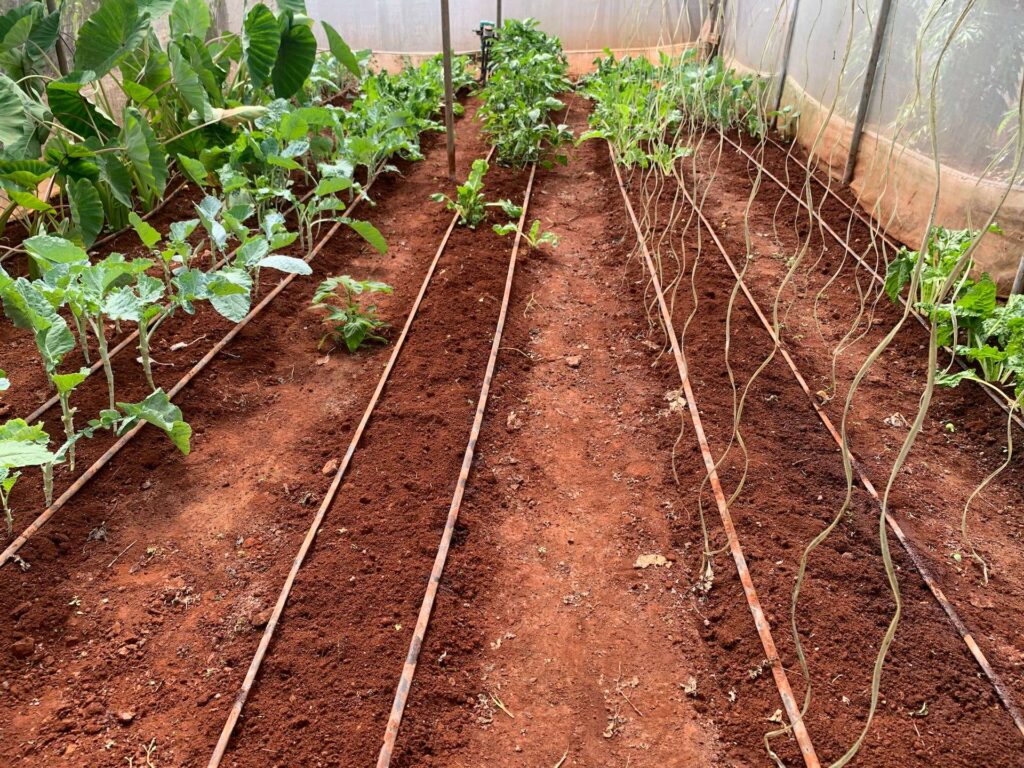 Setting the Stage for the Process
To create some space for the Studio's foundation, we needed to relocate some tangerine and apple trees to another section of the farm. Unfortunately, some trees couldn't be saved because they were too mature. More trees will be replanted in their place with the proceeds from future jewelry sales (our e-commerce store is opening soon)!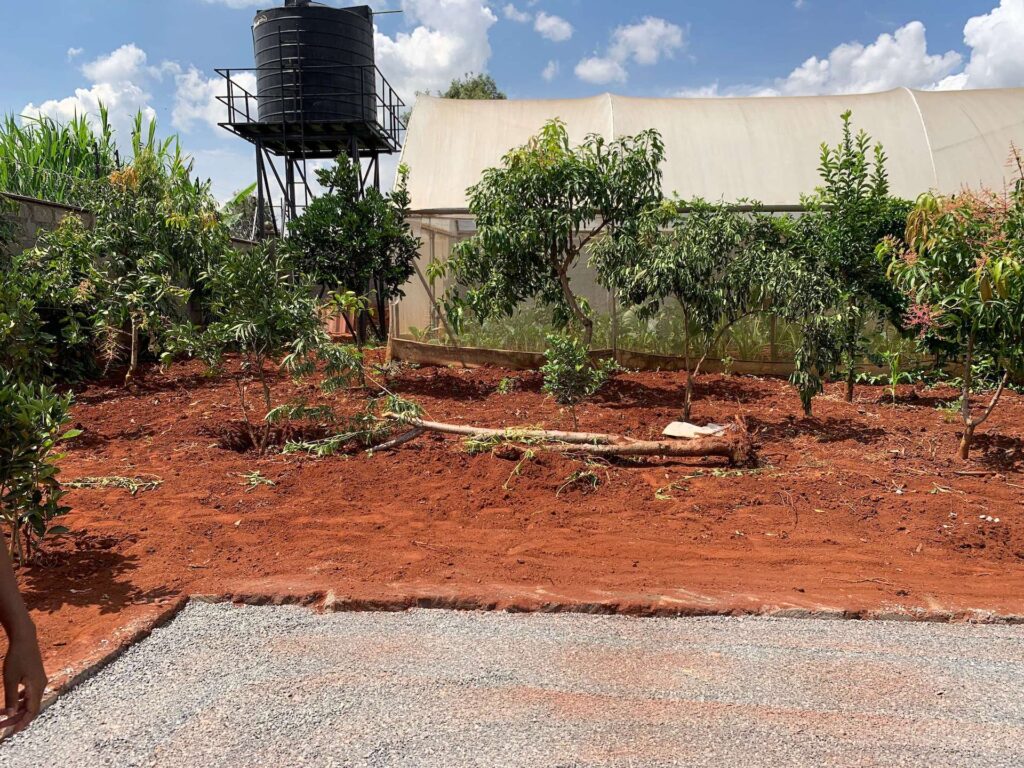 The Studio was designed to be built on an easy-to-assemble method, which would enable it to be taken down and moved in the future when the need would arise. Over a couple of months, the structure came up steadily, starting with the paved floor and  cement board walls, to insulated roofing for the hot days. The highlight is the glass panelling at the top of the walls that lets plenty of natural light in from dawn till dusk.
Stay tuned for updates about the next series of ceramic beauties that will be handmade with love in this Studio!